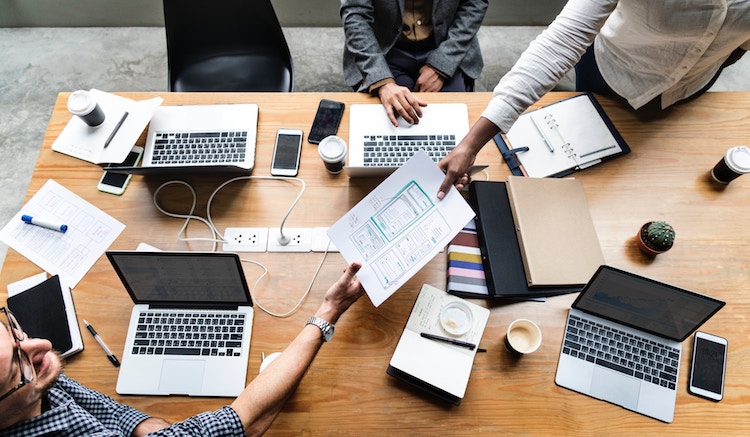 At Lambda School, we know students get jobs when they can prove they can build practical, real-world projects in teams. Almost one year ago we began our first round of Lambda Labs, our month-long capstone program. Last week we completed our pilot of Build Weeks, which are weeklong cross-cohort portfolio projects comprised of students from our web, mobile, CS, UX, and data science programs.
With over 1000 students enrolled in Lambda School, students will build more than 250 collaborative projects every month between Build Weeks and Lambda Labs.
Beginning in January, we want to pair every group of students with a pre-specced community project. You bring the project, our students will build it completely free. We only ask three things:
Wireframes. A feature set, mockups, user stories, or even better, high fidelity designs. Students will build to spec.
Participation. A 30 minute retrospective at the end of the project. You're welcome to join daily stand ups if you'd like. All meetings happen online via Zoom.
Permission. Your permission for the students to share the project as a portfolio piece. We prefer an MIT license that allows you to fork and use the project however you'd like1.
1: We're happy to waive the MIT license requirement if you'll open two internships for Lambda School students.
Every Lambda School graduate has set aside 30+ weeks to train for a new career. By the time they finish they'll have built six community driven projects, and will be more than ready to ship code their first day on the job. By working with a group of students, you'll get first-hand proof they can contribute to your project, and the first crack at hiring them when they graduate.
To submit your project idea to Lambda Co-op, give us the details in the form below. Our Community team will reach out within 5 business days to get your project scheduled. If you have questions, e-mail co-op@lambdaschool.com and we'll get back to you ASAP.
If you want to participate in Build Weeks as a student as soon as next month, apply at lambdaschool.com/apply and mention this post during your interview.